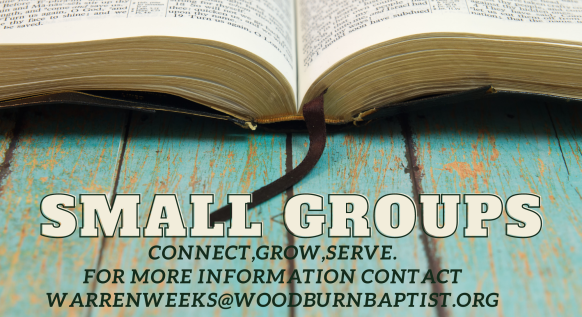 Join a Small Group today!
Group Finder
Use The Group Finder to help you find a small group or to view the different groups available.


Interested in Being A Small Group Leader
We are always looking to start new groups. New groups take new leaders. Would you be interested in starting a new group either on Sunday morning or at another time? We have training for new small group leaders and would be glad to talk to you about leading a group. Contact Warren Weeks at to get started on leading a new small group.
Small Group Leader Training
All of our training for small group leaders is now online at MinistryGrid.com. For login information and to get started viewing training, contact Warren Weeks at or call 270-529-5221.