"Jesus replied, 'Love the Lord your God with all your heart and with all your soul. Love him with all your mind. This is the first and most important commandment.' And the second is like it. 'Love your neighbor as you love yourself.'" -Matthew 22:37-38
Your child is welcome to join us as we explore the wonder of God who created us and loves us, learn to connect with others, and do it all through fun activities to captivate attention. In JAM (Jesus and Me) City we want all kids to know that their relationship with God is all about Jesus and them.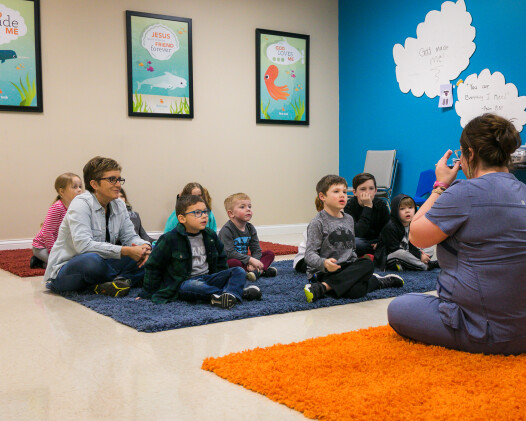 Our goal is to partner with families because we believe that together we can make the things that really matter, matter more in the life of a child. In our preschool environment we offer worship and small groups for children ages 2 years - kindergarten on Sundays and Wednesdays. Additionally, we strive to provide resources and support to families to strengthen the faith based conversations they have throughout the entire week.